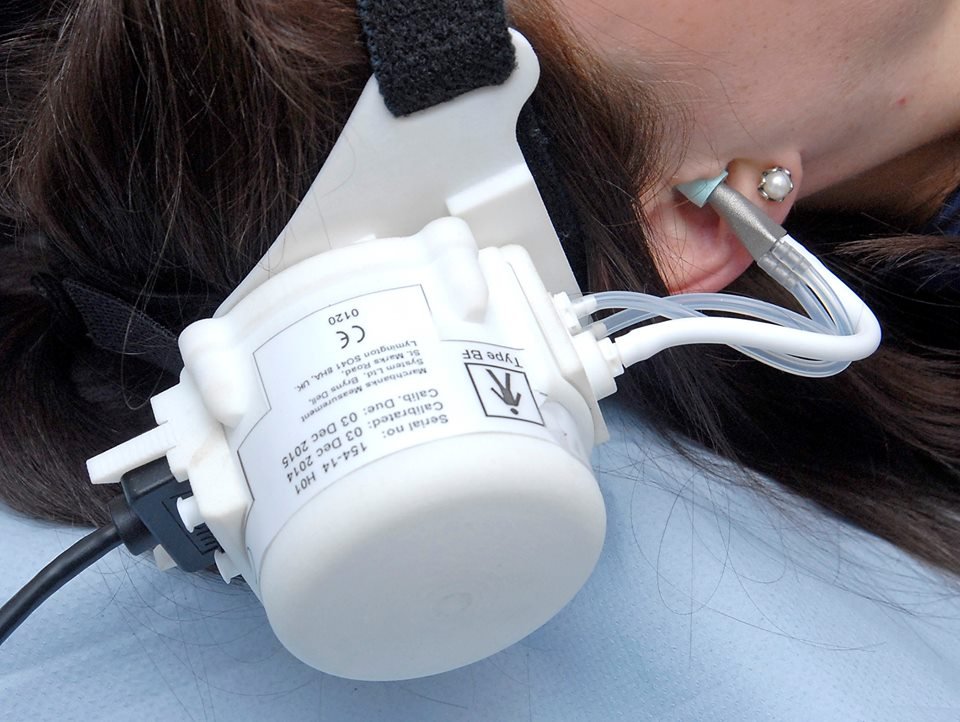 Funding Research Into Neurological Disorders
Aside from the more recent and public Smile4Wessex Appeals, which focus on capital/equipment projects, the Wessex Neurological Centre Trust has been providing charitable support to deserving projects since 1983. For the most part, this has involved sponsoring research projects into neurological conditions, often providing the funding needed to 'pump prime' research that would not otherwise be undertaken. Such research projects have been conducted primarily at the Southampton University School of Medicine, or directly within the Wessex Neurological Centre, and have contributed greatly to advances in the care and treatment of patients.
Non-Invasive Measurement of Cerebral Fluid Pressure
Dr Tony Birch and Dr Bob Marchbank, from the Medical Physics Department Research Lab at Southampton General Hospital, coined the phrase 'brain pulse' to describe the pulsation of fluid pressure in the head which in most normal people is quite low, however when this rises it can lead to, or be indicative of problems. Normally it's pretty hard to measure this without surgery so a 'non-invasive' measurement technique would be tremendously helpful and provide clinicians with a way to use this information to guide treatment in a variety of conditions. Tony and Bob came upon the idea of listening in on the brain pulse by measuring very accurately the displacement of the tympanic membrane in the ear.
Impressed by their application and by the potentially huge benefits to be gained if their theories could be proven, Trustees of Smile4Wessex awarded a relatively modest grant to Dr Birch and Dr Marchbanks to 'kick-start' their research and to fund trials with volunteers from three specific patient groups.
Though the project is running behind its original schedule, this is largely due to the interest their work has attracted and the subsequent expansion of the project. Their initial work, made possible in no small degree due to the grant from Smile4Wessex, has now attracted a further grant of over £340,000 from the government's Technology Strategy Board. This is a huge boost to the project and here at Smile4Wessex we're delighted that our support has played, and will continue to play, a part in the Brain Pulse Project.
The latest report can be read in full by clicking the PDF file below