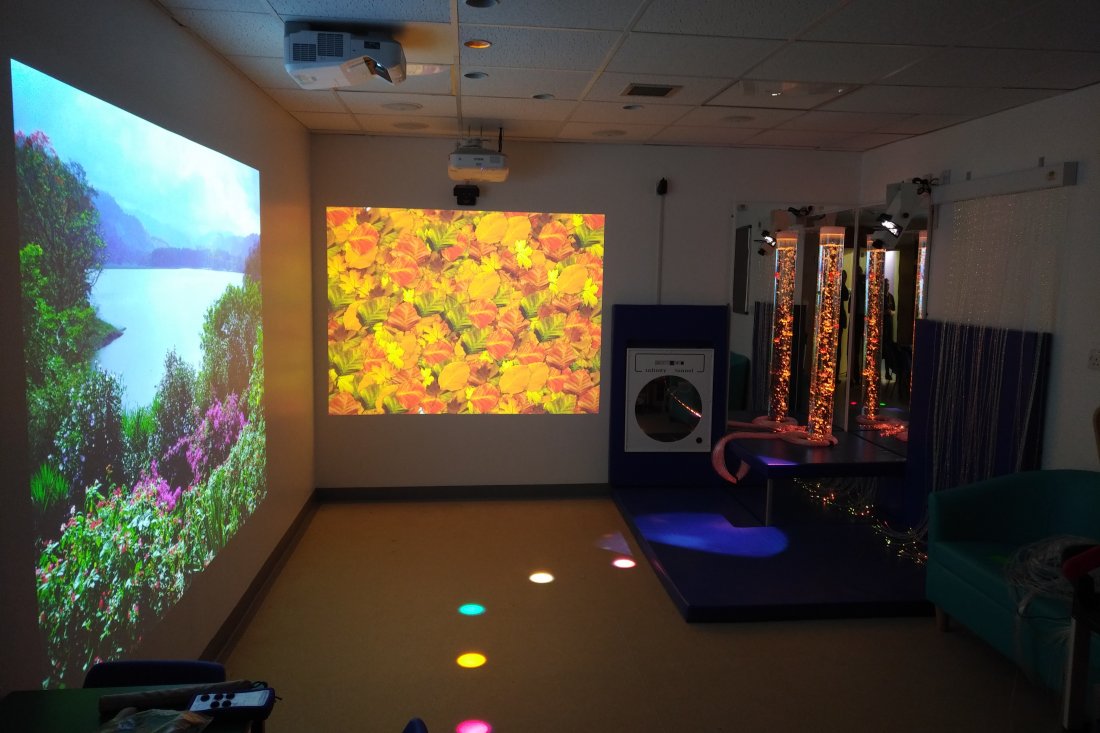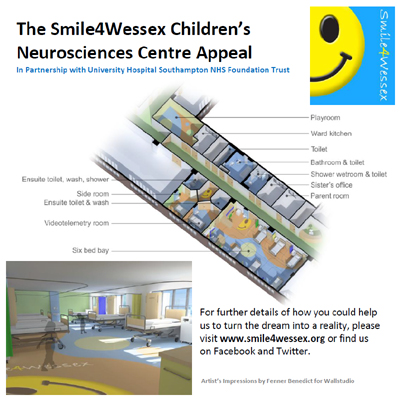 Working in partnership with University Southampton Hospitals NHS Trust, the charity has part-funded the development of a world-class Children's Neurosciences Centre to replace the previous Children's Neurosurgery Ward.
Phase 1 of this fabulous new facility provided a six-bed ward (including two high-dependency beds), a single side-room for those at high risk of infection, and the relocated Paediatric Video-Telemetry Suite. The new Centre provides a spacious, bright and welcoming environment for the youngsters who often spend extended periods on the ward, and makes it possible for a parent to stay with their child during what is often a difficult and worrying time. Phase Two of the project provided a dedicated play/sensory room (The Retreat) with sophisticated interactive sensory equipment designed specifically to stimulate children and aid rehabilitation, a parent room and other associated facilities.
We are incredibly proud of this project, and delighted that the Hospital Trust has named it the 'Smile4Wessex Children's Neurosciences Centre' and that children, parents and staff are benefitting from these fantastic new facilities.