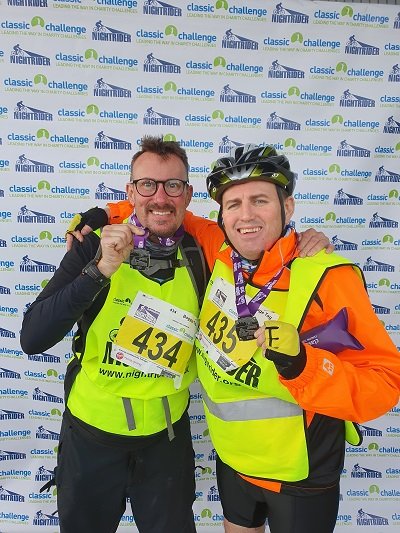 Just before 07:00 on Sunday 9th June, Richard Joy completed the 2019 London Nightrider Challenge, 7hrs 08 minutes after setting off on the 62 mile route around the capital at night.
Richard chose to undertake the challenge in aid of Smile4Wessex to thank the staff at the Wessex Neurological Centre for the expert care he received, having been treated there at the age of just 7yrs old when he was run over, and again in 2006 when he suffered a bleed on the brain. His father was then treated at the unit in 2018 when he underwent surgery to remove a blood clot, so the charity is close to his heart for many reasons.
Richard described the challange as "fun but painful"
"The most memorable moment was reaching the top of a road in the district of Crystal Palace on Canabie Road, which is the top of a steep up hill climb. The view from the top was a sight that'll stay in my memory for ever"
We would like to thank Richard for choosing to support Smile4Wessex and hope that he is now fully rested following his nocturnal adventures.
There is still time to support Richard by visiting his online fundraising page HERE