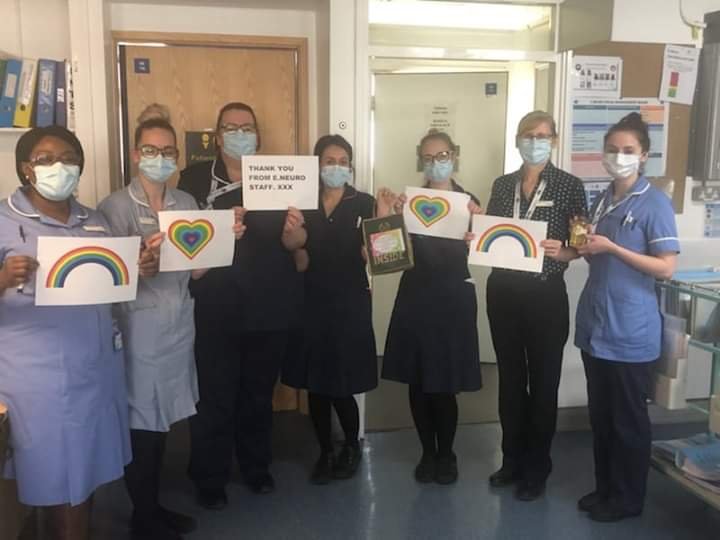 2020 has been a challenging year for the NHS, working on the frontline in the fight against Covid-19.... so we were delighted to catch up with Gail Doran, Neurosciences Care Group Manager, to find out how the Wessex Neurological Centre responded to the Pandemic;
"The WNC team responded incredibly flexibly to the initial COVID lockdown and very quickly established new ways of working to maintain as much 'business as usual' as possible to keep our patients safe and informed. With access to theatre space and clinical rooms at The Spire we were able to continue to perform urgent operations and emergency face to face consultations. In addition, all our teams adopted the use of virtual clinics, for example, in neurology pre COVID the team saw about 10% of patients virtually but during the summer peak of COVID this increased to 85%.

As WNC has access direct to both outpatients and neurophysiology we were one of the first services to restart face-to-face clinics – with appropriate social distancing and PPE measures in place of course. We have continued to provide a mixed modality of seeing patients and most of our areas of activity are ahead of our recovery plans.

With the support of Smile4Wessex we were also able to look after our teams with a well-stocked "NO-VID room" where staff could come to grab a hot drink, a snack or a wellbeing treat as well as just being somewhere where they could rest; over 3,000 drinks were provided and an astronomical amount of snacks were consumed. We were also delighted to be able to send every member of the Neuro team a thank you letter that enclosed the S4W 'Love the NHS' badge which are adorning many lanyards and uniforms".
We'd like thank Gail and her dedicated teams, for working so hard throughout the pandemic to ensure the Neurological Centre could continue to welcome patients requiring these specialist facilities at this difficult time.