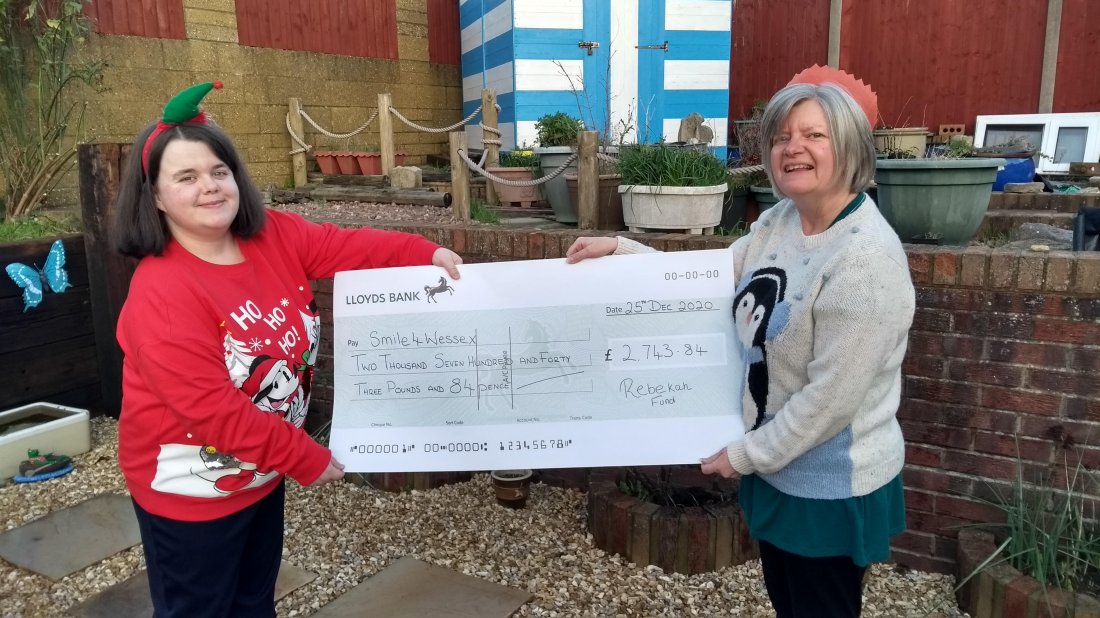 We were honoured to be the chosen charity of the Rebekah Fund for their 2019/20 fundraising.
The Rebekah Fund was set up initially in 1994 to raise funds for a second Incubator for the Children's Ward at Poole Hospital where Rebekah was admitted at just 9 days old after contracting Meningitis. After 21 years of fundraising for Poole Hospital, the Rebekah Fund decided to raise funds for other local good causes and we are delighted to have been chosen as one of these.
Throughout 2019 they attended many fundraising events and held several events of their own including a Line Dance and their annual Poole Harbour boat trip.
Like so many charities, The Rebekah Fund have been affected by the pandemic with events being cancelled, so we were overwhelmed to learn that despite a very difficult year in 2020, they raised an amazing £2743.84 for Smile4Wessex through their fundraising efforts during 2019.
We are so grateful to Zena and Rebekah for choosing to support us and for all their hard work and amazing fundraising. Thank you to everyone who helped towards this wonderful donation.