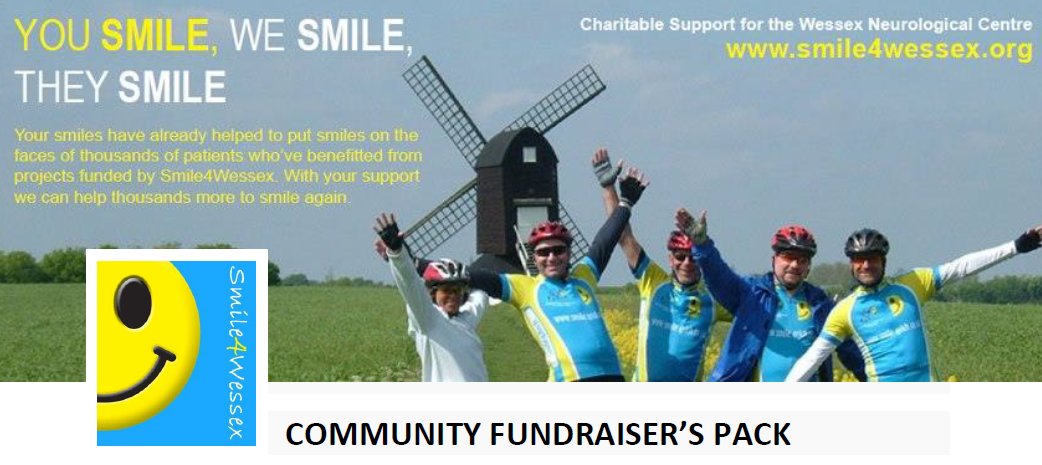 If you'd like to raise money for Smile4Wessex, but are unsure how to go about it, then our Community Fundraiser's Pack is a good place to start. In fact, even if you've a good idea of what you want to do, and how, then you may still find that we can help both you and the charity to get the most from your efforts.
To download the Community Fundraiser's Pack simply click on the document link at the foot of this page, and please don't hesitate to contact us if you'd like to discuss your ideas with us before making any firm commitments.
For those who may be looking for a personal or team challenge, but don't have the time to organise something themselves, we partner with various professional 'adventure' companies who specialise in such challenges.
For example, 'Discover Adventure' is the leading operator of charity challenges in the UK and they offer a wide range of experiences from walking Hadrian's Wall to a coast to coast rainforest trek! For more information please click HERE.
Or perhaps you've always wanted to do a skydive? If so, you can experience the thrill of a lifetime, jumping with The Red Devils, while raising money for Smile4Wessex for further details, simply click HERE.
Whichever challenge you choose to take on, we can help ensure you get the most from the experience, so please do get in touch and let us help you put the FUN into fundraising!